OMBRE is a Polish brand with over 14 years of tradition, built on experience and passion for fashion. Its unquestionable success is the result of a keen eye for fashion trends and the ability to adapt them into a casual, universal style that provides complete comfort.
The OMBRE collections have found favour with fashion-conscious and trend-conscious men who expect collections that combine versatile cuts with high-quality materials. One of the pillars of the brand's collections are capsule sets, which allow for any combination of elements of the series into casual, office or street style outfits. As part of the collection, OMBRE differentiates its products into BASIC, LEVEL UP, PERFORMANCE, COTTON LINE and QUINTESSENCE lines, enabling the creation of a myriad of styles to meet the expectations of even the most demanding trendsetters. The entire collection is complemented by accessories and footwear.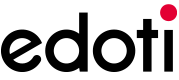 EDOTI is a brand that focuses on comfort, versatility and affordability. It addresses its offer not only to fashion lovers and admirers, but also to those who want to enjoy utilitarian and fashionable accessories at home. In addition to clothing ranges for women and men, the brand offers Edoti Home products. In its collections, it strikes an extremely skilful balance between fashion inspiration and comfort and functionality with a focus on affordability. She mixes trends and colours, adopting trends in functional cuts.
Online wholesale platform with women's and men's clothing collections and home ranges. The products presented reflect the current trends, but are firmly rooted in comfortable and convenient styles. Strengths are the diversity of the assortment, the affordable price range and the availability of goods. An efficient ordering system guarantees fast service and delivery to wholesale customers.